Posted by:
warringahbc July 3rd, 2017
Urgently seeking a canteen co-ordinator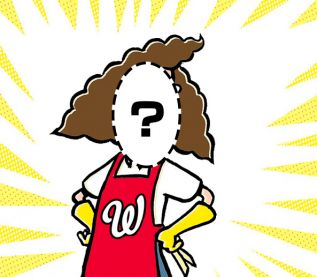 As promised Michele Blagg has come back to set up and stock the canteen for the start of season 17/18. Michele's final day in the canteen will be Saturday 16/9, we thank her for all her great efforts over the many years and it is now time that someone comes on board to continue the great canteen we have,  and make any improvements they see fit to further the Clubs experience. 
The WBC canteen can generate around $500.00 profit most Saturday mornings, these funds are essential so that we can provide our kids with the best equipment and financial support possible. 
We are urgently seeking a canteen co-ordinator starting immediately. 
Duties will include
Stocking Canteen weekly, or as required.
Creating a Canteen roster for each team to assist weekly
Managing the finances of the days takings and keeping records (not as scary as it sounds, due to easy spreadsheet!)
Making sure the rostered team do their duties
Maintaining cleanliness of the Canteen (Also can be rostered)
And Finally, be the most valuable Club member to generate the funds!!!!
This position can be shared, so if there a two people that wish to take on this vital role that is fine with WBC Committee. 
Our next meeting will be held at the Time and Tide Hotel Tuesday 19/9 7.00pm in the back bar area. 
We would like to have this role filled and the person or persons be present at the meeting to be welcomed by WBC Committee 
Michele will be available to train the new person until the end of October. Your consideration of this would be greatly appreciated. 
To be totally honest about it, without the canteen funds, the club's long term viability is hard to maintain. 
Please direct all correspondence regarding this to Carolyn Deegan Club Secretary secretary@warringahbaseball.com.au 
Regards 
Chris Blagg
WBC President